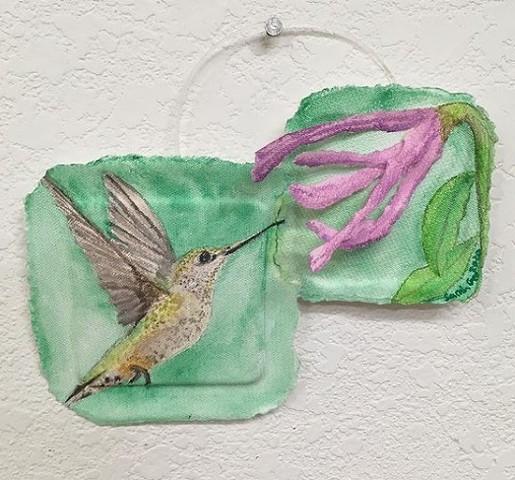 Haley's Hummingbird,2021
watercolor on to-go container and wood glue, 6"x5"
This is a piece I did to trade with a dear friend. I used a familiar material in a different way, letting my creativity get the best of the situation.
Image is of a hummingbird with yellow/green body highlights, speckled browns on the belly and gray toned wings, spread up and open to lift the bird up to some long petals of a light pink flower. The flower petals, made from the same materials as the base, are physically lifted off of the background creating a sculptural effect within the 2-d scope of the piece.